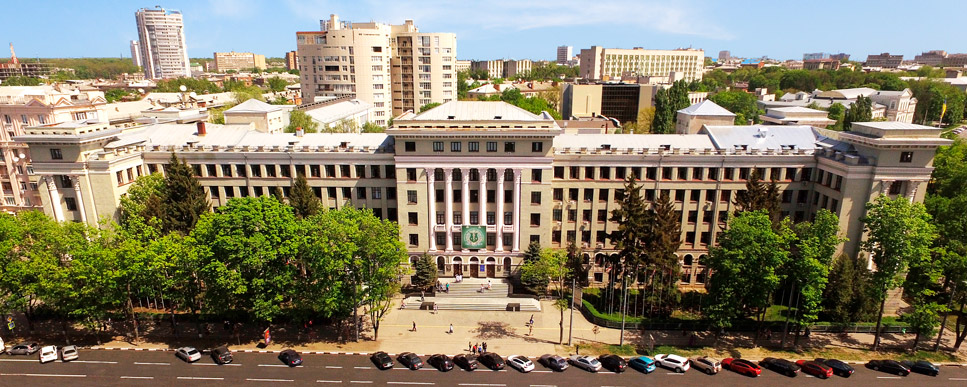 Kharkiv National Medical University (KNMU) Ukraine is one of the oldest higher educational establishments of Ukraine. Founded in 1805 as the Medical Faculty of the Kharkiv University it was later renamed in Kharkiv Medical Institute and Kharkiv State Medical University and presently it is Kharkiv National Medical University – KNMU.
Kharkiv National Medical University is the best medical university in Ukraine for international students to study medicine in Ukraine. Historically, our University was the top medical educational institution in Ukraine. The Degree of MBBS (MD – General Medicine, BDS – Dentistry, Pharmacy,  Nursing) of Kharkov National Medical University is prestigious and it is recognized all over the world.
International students may study medicine in English or Russian optionally. Practical training start from the 3rd year and is arranged at municipal hospitals and clinics of Kharkiv city. Students examine patients, give urgent aid, fill case histories with their subsequent analysis, work at X-ray rooms, clinical and biochemical laboratories.
Since 1951 the University has been training doctors for different countries of Europe, Asia, Africa. Presently more 4600 foreign citizens study at KNMU (Medical / Dentistry / Pharmacy Faculties, and PG course). More than 7,500 international students graduated from KNMU since 1951. Among former graduates of the University there are ministers and members of parliaments in various countries, outstanding scientists and famous specialists who founded their own clinics abroad.
Among the University academicians there are than 700 teachers, including 102 Doctors of Sciences and Professors, 387 Candidates of Medical Science, 32 members of academies, 17 Honored Scientists.
The degree of KNMU is recognized and highly respected all over the world. Graduates of the University are welcomed at all the countries, where proficiency and qualification are the top values to emphasize in medical profession.
The growth of the role of education and science in society, together with internationalization of education – these global trends of international component in the activities of the University as a prerequisite for its integrated development. International cooperation and recognition is the top priority of the KNMU, and evermore develops under the integration of Ukrainian higher education into the world education system.
The main international activities of the university's are:
educational services for foreign students;
participation in international grants programs, conferences, seminars, symposiums;
cooperation with foreign institutions;
development of international academic and scientific mobility, participation in international educational and scientific programs;
intensification of international projects among University departments and implementation of international projects;
introducing a distance learning courses for individual disciplines in order to attract foreign students at KNMU;
activation of research work with foreign universities KNMU co-partners aimed to development and introduction into the educational process with double diplomas;
grants opportunities for the participation of students and teachers in international educational programs, including internships;
coordination of the University activities for the development and implementation of international agreements and agreements.
The expansion of international relations, and the participation in international organizations contribute to KNMU recognition worldwide and growing authority in the international arena.
Few Reasons to Choose KNMU
There are many things to consider when choosing where to study. Here are some main reasons why we're confident that Kharkiv National Medical University is the right choice for you.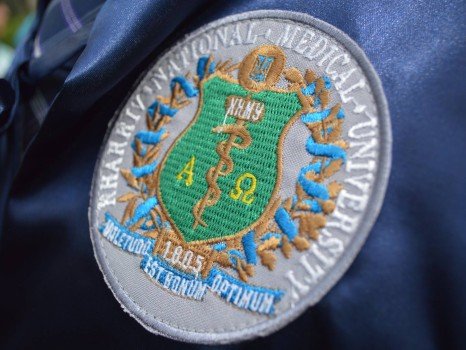 Impeccable reputation of the university
Kharkiv National Medical University – an innovative educational institution, has a glorious history and continues to develop dynamically. For more than two hundred years Kharkiv National Medical University has been raising high-class specialists, true professionals of their field, who successfully work for the development of medical science and practical health care. At Kharkiv National Medical University you will receive not only fundamental theoretical preparation, but also practical practical skills, which will become the pledge of your professional growth and full personal development.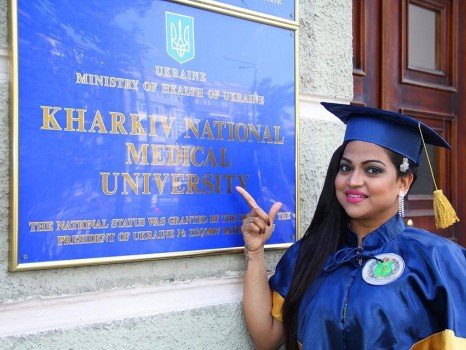 For employability
At KNMU, you'll get a top-notch qualification and an educational experience to help you stand out in the jobs market, here and overseas, if that's your goal. KNMU graduates have a high-paying job in many countries of the world.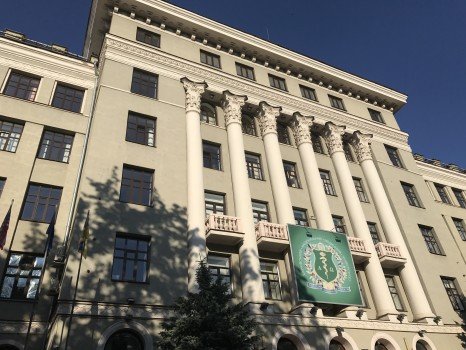 Low cost of training
Despite the fact that you will study at one of the most prestigious universities in Ukraine, the cost of training is much lower than alternative offers abroad. To date, the number of students in Kharkiv National Medical University is over 7000, more than 4000 of which are foreign students from 72 countries.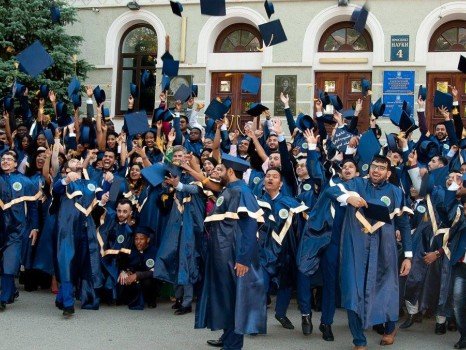 Professional growth
On the basis of the university, all the conditions have been created for the training of highly qualified doctors, heads of nursing services of medical organizations, laboratory diagnostics specialists and the like. KhNMU provides its students with all opportunities for full-fledged personal development and professional growth.