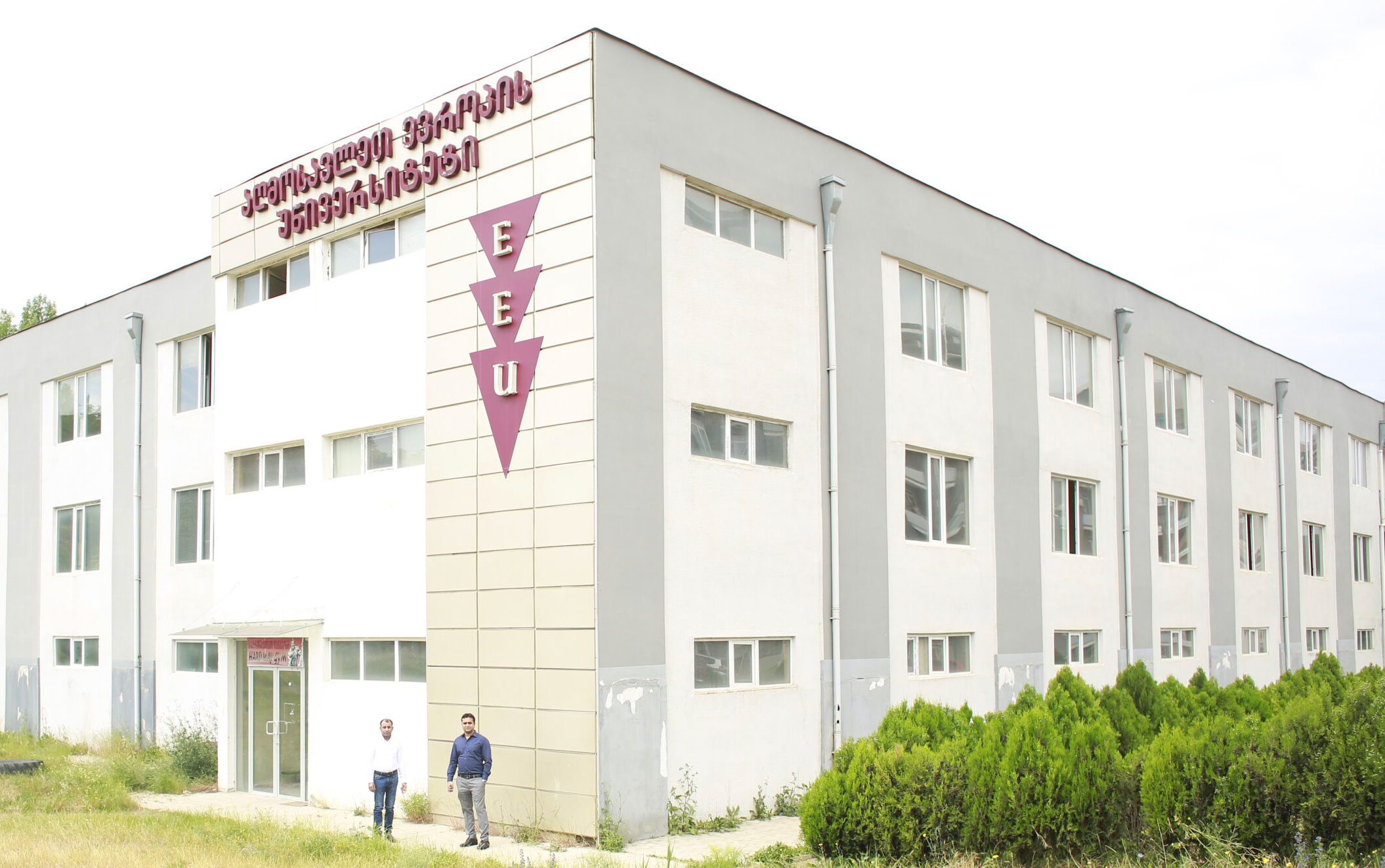 European University was established in Tbilisi, Georgia in the year 1995. It is an excellent university to study for MBBS in Georgia. The university is also listed by WHO in the World Directory of Medical Schools. Initially, named as European Teaching University, it produces medical students of top quality.  The university opens up rewarding career opportunities for the students who are studying there. As a result of this, it is ranked at 31 in Georgia and is present in the 11620 places worldwide. The university is engaged in looking to make a new model for medical training. They look to combine traditional methods with new and advanced methods. This, in turn, helps to make doctors, dentists and pharmacists who bring about a revolutionary change in the field of medicine. The university has a student-teacher ratio of 10:1. Through the use of innovative technologies students of the university are able to tackle widespread diseases, complex health conditions and other such problems.  The Medicine Faculty of the European University was established in 2003 but received accreditation in 2010. The philosophy of the European University is based on helping humans to alleviate pain; the European University pursues research and teaching as per the requirement of the community, medical sciences, and patients. Eklavya Overseas offers top Georgian MBBS Universities including European University. We assist with elaborated and easy steps of obtaining MBBS admission in Georgia at European University. The various departments & centres of the European University:
Department of Life Sciences
Department of Neuroscience, Physiology, And Anatomy
Department of Pharmacy
Department of Surgery
Department of Dentistry
Department of Therapy
Clinical Skills Centre
Center For Academic Success And Achievement
European University at a Glance
| | |
| --- | --- |
| Intake for MBBS in European University | September |
| Minimum Percentage for MBBS in European University | 50% in PCB |
| NEET Requirement | Yes With Qualifying Marks |
| IELTS / TOEFL | Not Required |
| Processing Time for MBBS Admission in European University | 45-60 Days |
| Fees for MBBS in European University | 5000 USD Per Year |
| Living Cost | 160 – 250 USD Per Month |
| Duration of MBBS in European University | 5+1 Years |
| Medium of Teaching | English |
| Recognition | NMC and WHO Approved |
Accreditation and Approvals of European University
MBBS in Georgia at the European University is all about quality education and excellent infrastructure. MBBS in Georgia at European University is the most appropriate destination for global students. The European University is recognized, listed and accredited with the National Medical Commission (NMC) and World Health Organization (WHO) together with other global medical bodies.
National Medical Commission
Georgian Education Ministry
World Health Organization
International Medical Education Directory
Educational Commission for Foreign Medical Graduates
Other Medical Authorities.
The European University comprises several best experts of medical industries and offers MBBS programs at affordable costs. Studying MBBS in Georgia at European University is acquiring fame among worldwide MBBS aspirants.
Advantages of MBBS in European University
Admission in MBBS universities in Georgia, especially at European University is affordable for India students. You may get MBBS admission at European University without a donation. Eklavya Overseas offers visa counseling, documentation check, financial assistance, application submission at European University. There are several advantages of studying MBBS in Georgia at European University, including a direct admission in world's best MBBS institutions like European University.
The brief advantages of MBBS in European University
Low-Cost MBBS
English Medium MBBS Programs
High-Quality Education
Globally Recognized Degree
Listed in World Directory of Medical Colleges
No IELTS, No Donation, No TOEFL Required
Best Teacher-student Ratio
MBBS Admission Procedure at European University
If you want to learn advanced medical studies and earn expertise, MBBS in Georgia at European University would be one of the best options for you. Here, we are signifying some easy steps to guide you the application procedure for MBBS in Georgia at European University and we shall assist you at every step. Eklavya Overseas involves in introducing Indian MBBS students for MBBS in Georgia at European University. The European University has been the best option for International medical applicants who are looking for an affordable medical education overseas. You can experience hassle-free MBBS admission in Georgia at European University with Eklavya Overseas. Actually, the government of Georgia provides subsidy for MBBS in Georgia at European University. Georgian Medical Universities including European University for MBBS in Georgia working underneath the support of the various subsidized policies of the Government of Georgia. The European University has been one of the prime options preferred for Medical education destination by Indian Students. Georgia has become the home to Georgian educational system as several major institutions including the European University.
Step 1 : Registration
First of all Send scanned copy of following documents to Eklavya Overseas
10th Mark Sheet
12th Mark Sheet
Passport Size Photograph
Birth Certificate
Passport Copy
NEET Certificate
Step 2 : Admission Confirmation
After 7 days university will issue admission letter after verification of scanned documents. After this Student need to submit original Passport, Original documents with all the required affidavits to Eklavya Overseas. In 45 working days student will receive ministry approval along with following documents.
Invitation Letter
Rector Order
Ministry Accreditation
Ministry Approval
Accommodation Letter
Step 3: University Fees Submission
After Receiving Ministry Approval Student will deposit University Tuition fees in University Bank account.
Step 4 : Visa application
After receiving Documents for the University Eklavya Overseas will take online Visa Appointment from VFS Global.
After this Student will submit all the Documents and Visa Application Form to the Embassy .
After Confirmation from the Embassy Eklavya Overseas will submit Students Passport to the Embassy for Visa Stamping.
* This Whole Process will take Approximately 30 Working days
Step 5 : Travel Confirmation
The last step is the travel arrangements which will be done by Eklavya Overseas, They will be giving you all the necessary details about the departure time, arrival time, who will be receiving at the airport etc. The last instalment of the processing fee will be given then.
Benefits of MBBS in Georgia
Top 10 safest countries in the world.
100% Visa Guarantee
Indian Food/Hostel available
Studying in the English language
WHO/MCI approved University
Higher Success in MCI/USMLE test
Send Enquiry

NEED HELP WITH ADMISSION?
Get free counselling sessions with us.