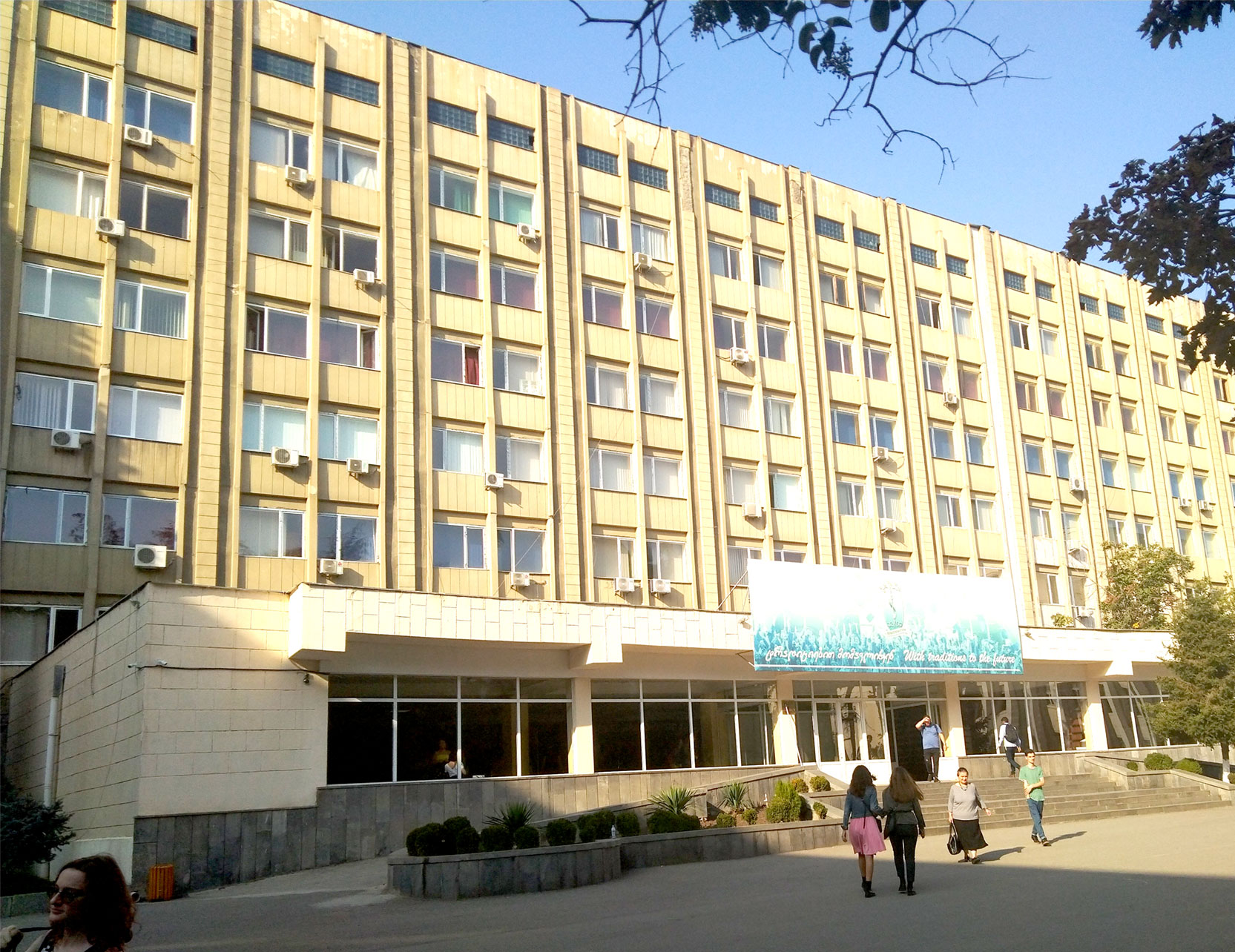 Founded in 1918, Tbilisi State Medical University is the largest medical university in the whole of Georgia and Eastern Europe. Earlier known as Tbilisi State University (TSU), the university was renamed as Tbilisi State Medical University for 85 years. The university has produced over 40,000 doctors since its advent and over 500 administrative staffs and 1000 associate professors guide the students through the entire course. The classroom at Tbilisi State Medical University features the latest teaching technologies, and the university is equipped with sophisticated libraries and scientific nursing labs.
Accreditation and Recognition
World Health Organization (WHO)
National Medical Commission (NMC)
Education Commission of Foreign Medical Graduates (ECFMG)
International Medical Education Directory
Georgian Education Ministry
World Federation of Medical Education (WFME)
European Commission for Education.
Why Study MBBS at Tbilisi State Medical University
Tbilisi State Medical University is one of the oldest and most valued universities in the country.
The level of knowledge imparted and research-oriented studies are given primary importance in TSMU
All the procedures in the university are kept effective and transparent so that students can enjoy maximum freedom and leverage the facilities to evolve as great doctors.
Tbilisi State Medical University is the largest government medical university in Georgia.
Tbilisi State Medical University cooperates with all the major hospitals in Tbilisi to provide students with hands-on experience.
TSMU is recognized by the ministries such as the European Union Ministry of Education, the Georgian Ministry of Education and Science, and the Georgian Ministry of Health and labour affairs.
More Information on Tbilisi State Medical University : MBBS Course
| | |
| --- | --- |
| Year of Establishment | 1930 |
| Type | Government |
| Recognition | NMC and WHO approved |
| Eligibility | 50% in Physics, Chemistry and Biology Aggregate |
| Course Duration | 6 years including internship |
| NEET | Yes, compulsory |
| IELTS/TOFEL | Not Required |
| Medium of Teaching | English |
Life at Tbilisi State Medical University Hostels:
With excellent infrastructure, the Tbilisi State Medical University hostels suffice the requirements of international students, including well-furnished rooms with requisite facilities, and meal facility-breakfast, lunch, and dinner.
A vibrant community of faculties, students, and alumni, contributes to the conducive environment led in the Tbilisi Medical University campus including hostels, where students are encouraged to share their religion, beliefs, and cultural aspects in a healthy manner so that the students can truly experience life beyond classrooms, and spend a fruitful time at the Tbilisi Medical University. There are regular cultural meets and conferences, to help foreign students to explore possibilities and develop their potential to the fullest.
Tbilisi State Medical University Admissions:
The Tbilisi State Medical University admissions are categorized into two intakes: March and September every year, through the requisite application process. Due to limited seat availability, students are suggested to apply according to the early application.
Requirements: the aggregate of more than eighty per cent in Physics, Chemistry, Biology; NEET Scorecard; Migration certificate; Valid passport-scanned copy; above 18 years of age at the time of application.
From the date of the Tbilisi State Medical University Georgia application completion, it takes about seven working days for the Tbilisi State Medical University admission committee to review the application.
Once approved/admitted to the Tbilisi Medical University courses, the student receives an invitation letter, rector order, Tbilisi State Medical University hostel accommodation letter, and ministry approval.
International applicants are required to submit an English Proficiency demonstration.
The applicant is required to submit the Tbilisi State Medical University tuition fee.
VISA APPLICATION: Students need to submit all verified documents for the visa application processing.
Documents required include:
Verified document of acceptance from the university.
Proof of tuition fee payment
Passport-sized photos
Visa application form
Proof of accommodation
Individual health insurance
Proof of sufficient funds
Travel document
Other Top Universities in Georgia for MBBS
Benefits of MBBS in Georgia
Top 10 safest countries in the world.
100% Visa Guarantee
Indian Food/Hostel available
Studying in the English language
WHO/MCI approved University
Higher Success in MCI/USMLE test
Send Enquiry

NEED HELP WITH ADMISSION?
Get free counselling sessions with us.