Looking to pursue MBBS in Georgia? EUMBBS is here to help you!
We are a leading education consultancy that provides admission assistance to Indian students looking to study MBBS in Georgia. With our expertise and experience, we guarantee a hassle-free and successful application process for you.
At EUMBBS, we understand the challenges that Indian students face when it comes to studying MBBS abroad. That's why we offer a range of services to help you throughout the process, from selecting the right university to securing admission and a visa. Our team of experts will guide you through every step of the way, ensuring that you have a smooth and stress-free experience.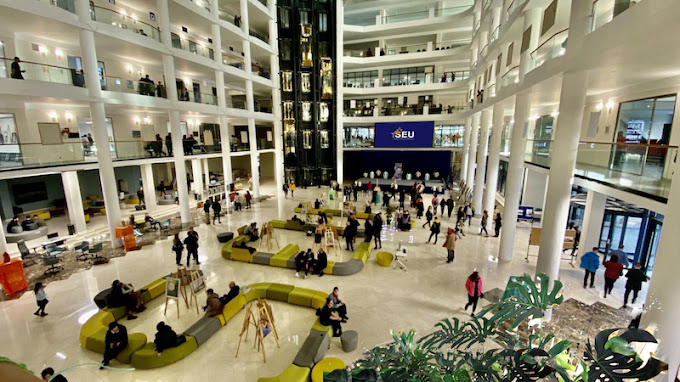 Our Unique Selling Proposition (USP)
Local presence and support in Georgia with our own office and Indian staff.
Part of a trusted education network as a subsidiary of BobTrade Education Consultants.
Hassle-free accommodation and dining with our own hostel and mess facilities.
Convenient arrival and orientation with free pickup and city orientation services.
Why Choose EUMBBS for MBBS in Georgia?
Personalized assistance for admission to top medical universities in Georgia
Expert guidance and consultation throughout the application process
Transparent and hassle-free admission procedures
Affordable fee structure and cost of living
Access to a network of alumni and resources for career development
Our Services for MBBS in Georgia
Consultation and guidance for choosing the right university and course
Admission assistance, Getting University Invitation Letter and documentation
Visa and immigration assistance
Ticketing, Pre-departure guidance and support
Post-arrival assistance, including accommodation and settling-in services
Hostel and Fooding in Georgia
Recommended Universities for Indian Students
When considering pursuing an MBBS degree in Georgia, it is important to research and compares different universities to find the best fit for your educational and personal goals. To help get you started, here is a list of some of the top universities for studying medicine in Georgia:
I am extremely grateful to EUMBBS for helping me achieve my dream of studying MBBS in Georgia. They provided me with all the necessary guidance and support, and their expert advice made the entire process hassle-free. I would highly recommend EUMBBS to any student looking to pursue MBBS abroad.

EUMBBS has been an invaluable resource throughout my journey of studying MBBS in Georgia. Their team of experienced consultants provided me with all the information I needed and made the entire process a breeze. Thanks to their efforts, I am now well on my way to becoming a qualified doctor.

Studying MBBS in Georgia was my dream, and EUMBBS helped me achieve it. From application to admission and even after that, their team provided me with comprehensive guidance and support. I highly recommend EUMBBS to any Indian student aspiring to pursue medical education in Georgia.
Start your journey to MBBS in Georgia
Planning to study MBBS in Georgia? Fill out our admission inquiry form to begin your journey. Our expert counsellors will guide you with accurate information and provide guidance to help you pursue your dream of becoming a doctor.
Why Study MBBS in Georgia?

Low Tuition Fees
Studying MBBS in Georgia is a cost-effective option compared to other countries. You can experience a low tuition fee structure and minimal living costs when you apply through EUMBBS. Georgia's government regulates MBBS in Georgia fees for medical universities, making them affordable for students.

Top Medical Universities
Georgia has several top-ranked medical universities that offer world-class education and modern infrastructure. At EUMBBS, our mentors can help you secure a seat in one of these prestigious universities for higher studies.

NMC/WHO Approved
It is crucial to choose a university approved by NMC or WHO for your MBBS studies abroad. The medical universities in Georgia are recognized by NMC and WHO, and completing your course from any authorized university is essential to practice medicine in India or any other country.

No Entrance Exam
Unlike in India, there is no need to worry about entrance exams while applying for MBBS studies in Georgia. As long as you meet the eligibility criteria, you can apply for the course without worrying about entrance exams.

No Donation Required
There is no concept of donations or hidden charges when you apply for MBBS courses in Georgia. The admission process is purely based on merit, and the fee structure is transparent and affordable.

Study in English Medium
The medium of instruction for MBBS studies in Georgia is English, making it an ideal destination for Indian students who wish to pursue medical education in English. You can communicate easily with your professors and classmates and gain a comprehensive understanding of the course material without any language barriers.